J.W.B. Construction, Inc. is a Certified Renovator
# R-I-72963-10-00088

---
Our Commitment To You

Work with your Specifications

If its your Project, "We Do It Right"
Our accomplishments are a result of the relationships that we have developed with our clients over years.

Effective planning is essential
Successful Scheduling, Budgeting and Construction Site Safety

---
WE ARE LEAD-SAFE CERTIFIED


If your property was built pre-1978, the EPA has enacted and is enforcing new laws regarding lead based paint Renovations.


Certification #
NAT-93688-1

---
Exterior/Interior Painting


Wood, Stucco, Sheet Rock, Doors, Trim, Metal Stairwells and Railings

*Exterior and Interior

---
---
Exterior/Interior FIRE Rehab *FIRE AND FLOOD RESTORATION*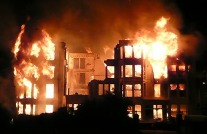 Fire Rehabilitation Services
Flood Restoration

---
---
Remodeling

We will gladly do any kind of remodel you have in mind. Whether you want Contemporary, Elegance, Functional, or Modern we can do it. You just need to decide what your decorating style is. Knowing the style you want to use and giving us your specifications, we can make your dream space come alive.

---
---
Fencing

* Wood
* Chain Link
* Pickets
* Professional Installation

---
---
Masonry/Stucco/Stone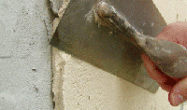 Coatings and Repairs for Stucco and Masonry
* Multi-Family, Residential & Commercial
* Patios and Decks
* Retention Walls
* Sidewalks & Driveways
* Fireplaces

Stucco is most commonly used for coating walls and ceilings. Material made of an aggregate, a binder, and water. Stucco goes on very soft, it soon hardens into a very dense solid.
*Also used for decoration

---
---
Committed to Excellence

ADDITIONS
BRICK AND STONE
CARPORTS
DECKING
DRYWALL
ELECTRICAL SERVICE
FIREPLACE/CHIMNEY
GARAGES
FLOORING
PATIOS
PLUMBING
ROOFING
SIDING
SIDEWALKS
SLABS
WELDING
FINISH-OUT
FULL TURNKEY
HVAC
RETAINING WALLS
FREE QUOTES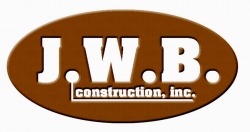 J.W.B. Construction, Inc.

Email: admin@jwbconstruction.com
972.487.9018